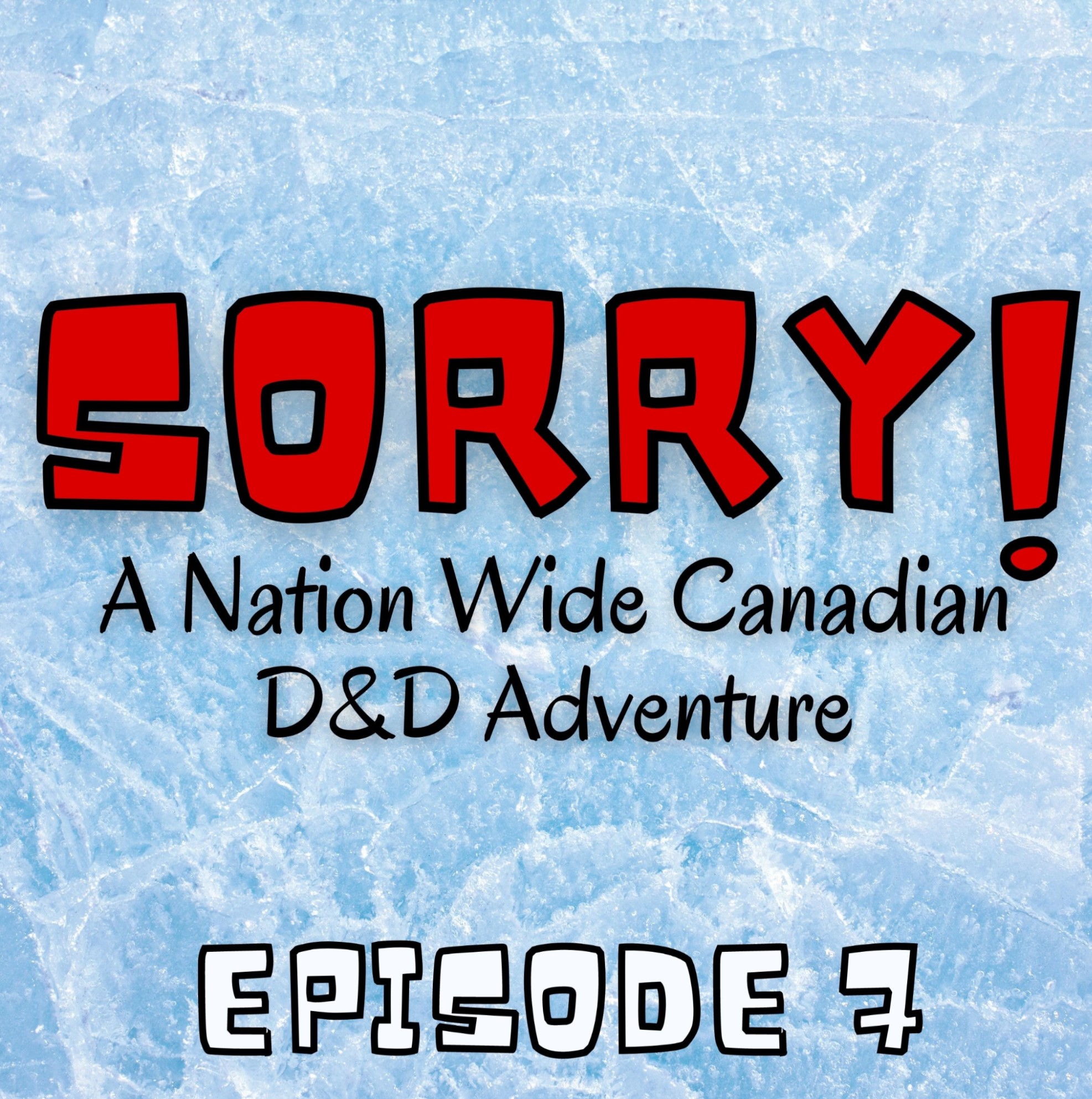 This is episode 7 of "SORRY! A Nation Wide Canadian D&D Adventure", a 7 episode collaboration between 9 Canadian TTRPG groups.
Each episode of SORRY is hosted by a different podcast and can be listened to independently. However, when listened to in order, the episodes reveal a larger story taking place in the land of Albionora.
Ep 1 is the first episode where an escort mission ends up to be more than meets the eye. It is hosted by Goblins and Gambles. Ep 1
Ep 2 is all about a grand heist. It is hosted by LEGENDS: A Superhero Story. Ep 2
Ep 3 is an episode on the high seas. It is hosted by Wonders & Blunders. Ep 3
Ep 4 is all about a mad max style race. It is hosted by God, Dicks, and Puns. Ep 4
Ep 5 is a mission that could change the fate of Albionora. It is hosted by Tabletop Tiddies. Ep 5
Ep 6 is the final chapter of this great story, where everything ends in an epic battle. It is hosted by Not Presently Deceased. Ep 6
Ep 7 is an interview with some of the DMs, discussing the creation of this collaboration. It is hosted by Tunnel Fission and you're here right now!
For more information on the event visit the website -> sorryadventure.ca
This episode features: 
Char from Table Top Tiddies
Owen from Not Presently Deceased Podcast
Emily and Chad from Legends
Congratulations for making it to the end of the show notes!
Enter to win 1 of 3 awesome prizes using this link ->https://woorise.com/sorryadventure/giveaway